About Amrawati Group Lucknow At Amrawati Group, we believe in the power of teamwork and collaboration. Our team is made up of passionate professionals who are dedicated to helping our clients turn their visions into reality. We strive to stay on top of the latest trends in order to provide solutions that meet our clients' needs. Our commitment to quality and customer service is at the forefront of everything we do. Whether you are planning a wedding, corporate event, or private celebration, you can trust us to create a memorable experience for you and your guests. With us at your side, you can expect nothing less than an extraordinary event!
Amrawati lucknow projects Amrawati lucknow projects.
Amrawati Group Lucknow
Amrawati 3 BHK Palazzo Villas in Lucknow : Plot Size- 1800 SQFT - Constructed Area - 3200 SQFT
Amrawati 4 BHK Palazzo Villas in Lucknow : Plot Size- 1800 SQFT - Constructed Area - 3800 SQFT
Amrawati IT city lucknow location is strategically their biggest selling USP. The Amrawati lucknow project is located at Lucknow Sultanpur highway adjacent to HCL IT CITY / SEZ. During last 10 years the entire government backed infrastructure is developed aroung HCL IT city and sultanpur road hence the Buyers and residents of Amrawati IT city will be the biggest beneficiaries of the developments.
Amrawati IT city Project in Lucknow
Amrawati It City Project in lucknow is in close vicinity upcoming Business hub HCL SEZ , Hopitals, schools and all major highways and landmarks of the city like; Ekana International Cricket Stadium, Palassio Mall, LuLu Mall, Medanata hospital, Cancer hospital, Delhi Public school, Jaipur school, Kisan Path, Amul Plant & Amar shaheed path.
3/4 BHK Palazzo Villas for sale in lucknow
Residential Plots for sale in Lucknow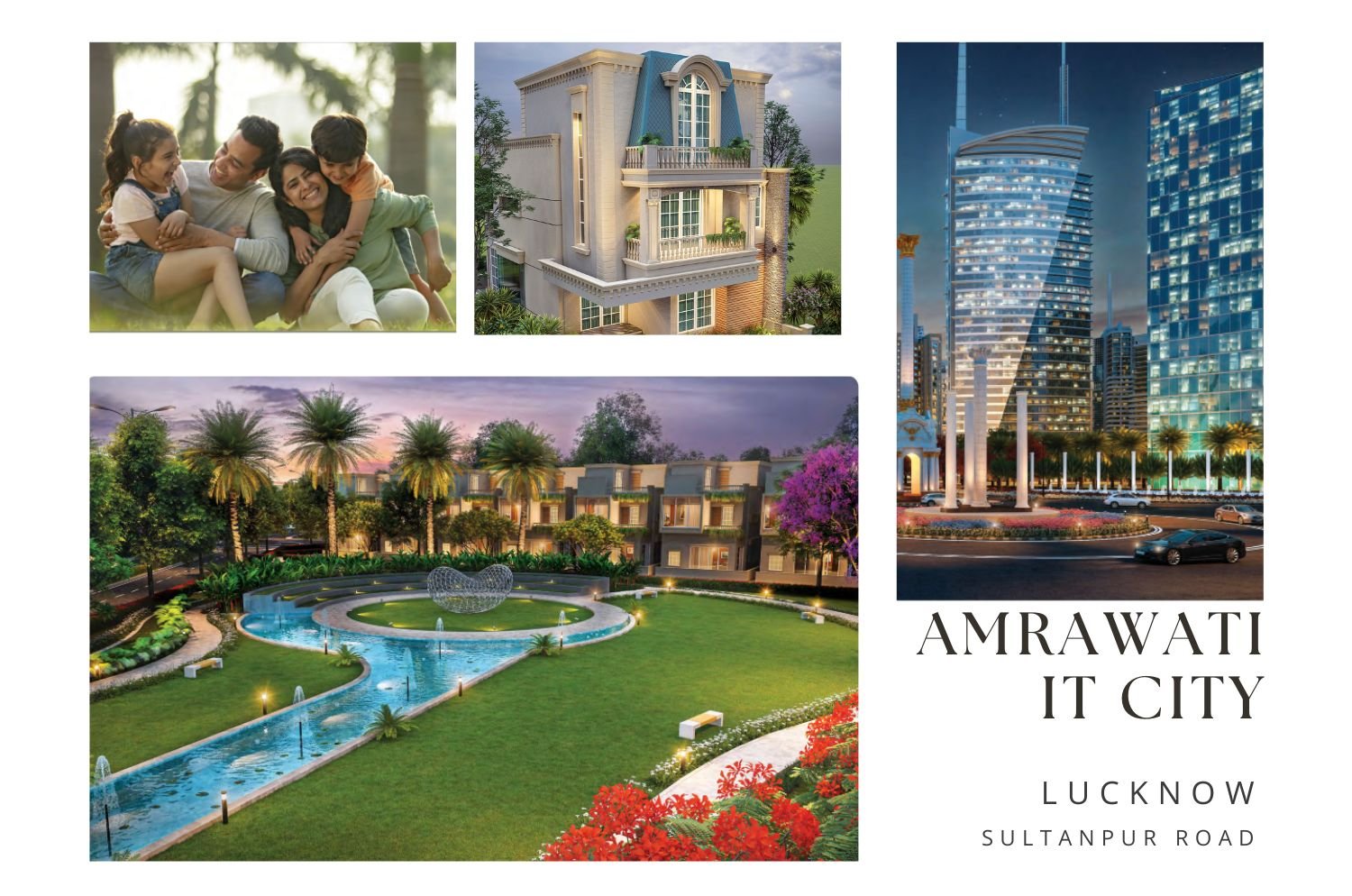 Amrawati It city lucknow is a LDA Approved planned integrated township project spread over 100 acres of land adjacent to HCL SEZ sultanpur road. For more details kindly connect +91-7526-085-233 .